Alex Gray – Vice President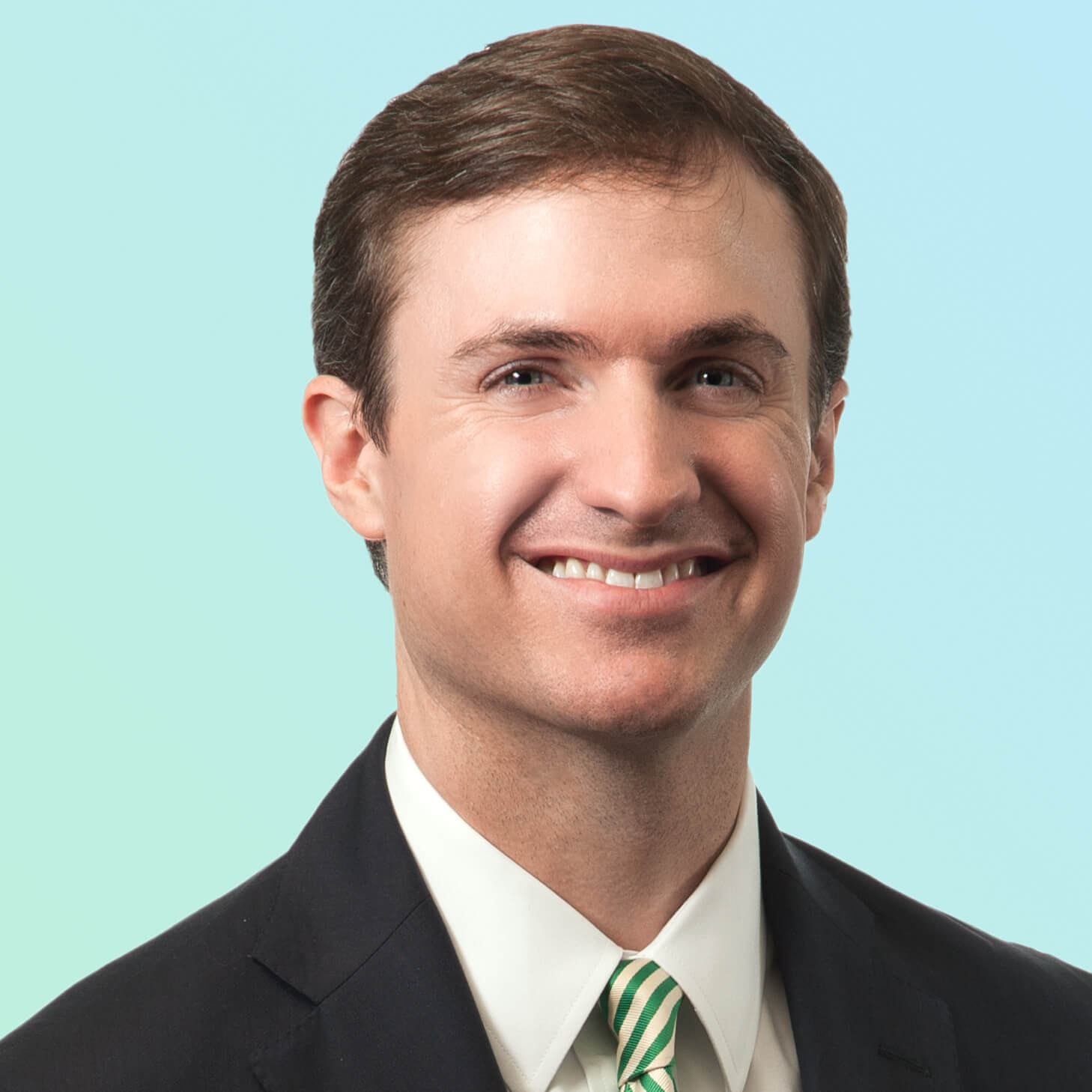 Alex Gray's Biographical Summary – Career
Alex joined Gray Ventures in October 2020 after working in software and practicing law for several years. He helps manage Gray Ventures III and is preparing for the firm's launch of Gray Ventures IV. Alex assists with all aspects of the investment process, including sourcing, evaluating, and conducting due diligence on startup companies that fit Gray Ventures' investment criteria. He also monitors and assists in advising companies and entrepreneurs within Gray Ventures' portfolio and on a pro bono basis.
Alex began his career at MicroStrategy, an enterprise software company offering business intelligence and mobility solutions. Alex worked in the commercial licensing department, drafting and negotiating software license agreements based on input from the engineering, sales, and accounting teams. He also finalized deals with MicroStrategy's then-subsidiary, Angel.com, a telecommunications company which provided SaaS and VoIP offerings to small to midsize businesses. When MicroStrategy decided to sell Angel, Alex led the team that performed due diligence on Angel's offerings and customer accounts, which resulted in Angel being sold to Genesys for $110 million in March 2013. For his performance in supporting MicroStrategy's OEM team and his role in creating a training program for junior employees, Alex was awarded "Employee of the Quarter" in April 2013.
Alex left MicroStrategy to attend law school at the University of Virginia in 2013. As a law student, he graded onto the Virginia Law Review, for which he served as an editor. Alex also served as a development editor on the Journal of Law & Politics, and in that role organized a symposium on judicial elections. In addition, he volunteered for the Innocence Project, where he investigated and litigated wrongful convictions. Alex also served as a counselor on the University Judiciary Committee and, in his last year of law school, was recognized for his performance in representing students and the university in disciplinary hearings.
Upon graduating, Alex clerked for two federal judges—the Honorable Thomas D. Schroeder of the Middle District of North Carolina and the Honorable Frank M. Hull of the Eleventh Circuit Court of Appeals. As a law clerk, he researched and drafted opinions and bench memoranda for civil and criminal cases. Alex also assisted in administering criminal and civil trials at the district court level and preparing each judge for various court proceedings.
Alex then joined King & Spalding, an international corporate law firm headquartered in Atlanta.  Alex represented corporate defendants in high-stakes disputes. His practice focused on complex commercial litigation, particularly related to significant corporate transactions and class actions.  Alex represented clients in all aspects of litigation, including trial and appeal. In addition to litigation, Alex also worked with the firm's transactional practice group, aiding in the negotiation of various corporate agreements meant to resolve post-closing disputes. He represented several Fortune 100 companies, including The Home Depot, Delta Airlines, Progressive Insurance, and several major law firms. Alex's practice also included antitrust litigation, litigation concerning Medicare reimbursement, legal malpractice suits, lawsuits filed under the Fair Credit Reporting Act against a major credit reporting agency, appellate work, toxic tort litigation, environmental litigation, ERISA litigation, international arbitration, and fiduciary disputes.
Gray Ventures, Atlanta, 2020 – Present
Vice President
Private investment company established to support entrepreneurialism in the Southeast.
King & Spalding, Atlanta, 2018 – 2020
Associate
An international corporate law firm with offices located in North America, Europe, and Asia.
U.S. Court of Appeals for the Eleventh Circuit, Atlanta, 2017 – 2018
Clerk to The Honorable Frank M. Hull
U.S. District Court, Winston-Salem, NC, 2016-2017
Clerk to The Honorable Thomas D. Schroeder
MicroStrategy, Tysons Corner, VA, 2011 – 2013
Commercial Licensing
An enterprise software company offering business intelligence and mobility solutions.
Education
JD, University of Virginia School of Law, Charlottesville, VA, 2016
Virginia Law Review, Editor
McIntire School of Commerce, University of Virginia, Charlottesville, VA, 2010
Graduate of McIntire Business Institute, High Honors
BA, University of Virginia, Charlottesville, VA, 2010
The Westminster Schools, Atlanta, 2006
Senior class president
Student graduation speaker
Maine Coast Semester at Chewonki, Wiscasset, ME, 2004
Civic and Non-Profit, 2003 – Present
Doorways for Women and Families, Arlington, VA, 2011-2013
Volunteer for homeless shelter for domestic violence victims; mentored children and performed landscaping services at safehouses.
Abundant Life Ministries, Charlottesville, VA, 2008-2010, 2013-2016
Mentor for at-risk youth.
Camp Kesem, Charlottesville, VA, 2008-2010
Counselor and fundraiser for camp for children whose parents have cancer.
Madison House, Charlottesville, VA, 2006-2008
Tutor for local elementary students.
Atlanta Youth Academy, Atlanta, 2003-2006
Tutor for local elementary students.